Energizing Hair Shampoo
Feel Up / Energizing
Availability date:
Description
Gentle shampoo is recommended for normal and oily hair. Due to its mild cleansing formula and active plant extracts it cleanses without damaging the protective barrier, restores a fresh and vital look, leaves hair soft and subtly fragranced.
---
HOW IT WORKS?
revitalizes and nourishes
refreshes and tones the scalp
rebuilds and strengthens hair
stimulates the hair roots and stimulates their growth
helps in the fight against dandruff
---
HOW TO USE?
Apply to wet hair, gently massage, then thoroughly rinse. Repeat if needed. Avoid contact with eyes.
---
INCI
Aqua, Cocamidopropyl Betaine, Sodium Coco-Sulfate, Glycerin, Decyl Glucoside, Parfum, Polyquaternium-7, Camellia Sinensis Leaf Extract, Caulerpa Lentillifera Extract, Arginine, Tocopheryl Acetate, Hydroxypropyl Guar Hydroxypropyltrimonium Chloride, Citric Acid, Sodium Benzoate, Potassium Sorbate, Phenoxyethanol, Ethylhexylglycerin
Matcha tea extract
Matcha contains very large amounts of antioxidants (over 100 times more than traditional green tea), amino acids (L-theanine, aspartic and glutamic acids), vitamins (β carotene, C and E), minerals (calcium, zinc, potassium) and caffeine. Matcha tea extract protects against external factors, oxidative stress and aging, improves hydration, stimulates microcirculation and firms the skin, soothes irritations. It acts as an energizing and strengthening "skin smoothie".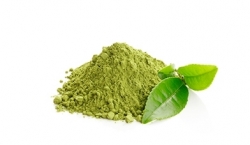 Green caviar extract
Plant caviar contains large amounts of valuable ingredients: carbohydrates (xylose, glucose), vitamins (C and E) and macronutrients (iodine, phosphorus, calcium, potassium). The extract used in cosmetics increases hydration, energizes the skin and hair, soothes irritations, regenerates and slows down the aging process.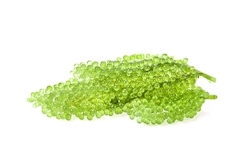 Arginine
Hydrates, regenerates and soothes skin