Energizing Shower Gel
Feel Up / Energizing
Availability date:
Description
Silky, transparent shower gel with a delicate formula, enriched with plant extracts, gently cleans and cares for the skin, leaving it soft and refreshed.
---
HOW IT WORKS?
gently but effectively cleanses the skin
moisturizes the skin
smoothes and softens
does not cause allergies and irritations
preserves the natural pH of the skin
---
HOW TO USE?
Shower gel for daily use. Apply a small amount of the product on a damp hand or sponge and wash the body. Rinse off with warm water.
---
INCI
Aqua, Cocamidopropyl Betaine, Sodium Coco-Sulfate, Decyl Glucoside, Glycerin, Parfum, Camellia Sinensis Leaf Extract, Caulerpa Lentillifera Extract, Panthenol, Tocopheryl Acetate, Citric Acid, Sodium Benzoate, Potassium Sorbate, Phenoxyethanol, Ethylhexylglycerin
Matcha tea extract
Matcha contains very large amounts of antioxidants (over 100 times more than traditional green tea), amino acids (L-theanine, aspartic and glutamic acids), vitamins (β carotene, C and E), minerals (calcium, zinc, potassium) and caffeine. Matcha tea extract protects against external factors, oxidative stress and aging, improves hydration, stimulates microcirculation and firms the skin, soothes irritations. It acts as an energizing and strengthening "skin smoothie".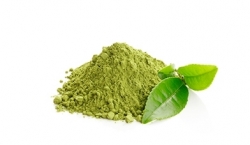 Green caviar extract
Plant caviar contains large amounts of valuable ingredients: carbohydrates (xylose, glucose), vitamins (C and E) and macronutrients (iodine, phosphorus, calcium, potassium). The extract used in cosmetics increases hydration, energizes the skin and hair, soothes irritations, regenerates and slows down the aging process.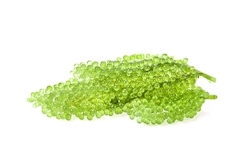 Vitamin E
Inhibits skin ageing processes, enhances skin immunity (also to UV radiation), soothes and prevents irritation. When used on regular basis, it stimulates regeneration processes in skin, improves its look and condition.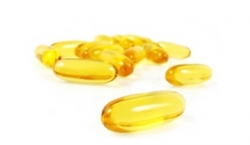 Glycerin
Long-lastingly hydrates, protects against water loss, improves elasticity of skin, smooths.