Corundum Face Peeling
Eternal Gold / Anti-wrinkle Therapy
Availability date:
Description
A fine-grained peeling with corundum crystals recommended for mature, dry skin prone to wrinkle formation. It cleanses and refreshes, providing a controlled microdermabrasion effect. It gently brightens and prepares skin for further care. Thanks to the combination of active ingredients and colloidal gold, the cosmetics visibly improves skin condition in a natural way. After using the peeling, skin regains its smoothness, vitality and radiant look. The elegant scent which combines flower and fruit notes makes its application even more pleasant.
---
HOW IT WORKS?
cleanses skin
exfoliates dead epidermis without causing irritation
illuminates skin and evens its color
smooths
stimulates skin regeneration
---
HOW TO USE?
Apply a small amount of peeling to cleansed skin (avoiding the eye area) and gently massage for a couple of minutes. Rinse remnants thoroughly with warm water, then tone skin. Due to the delicate preservation method of the product, it is recommended to take the cosmetic out with the use of a spatula.
---
INCI
Aqua, Kaolin, Glycerin, Cetearyl Alcohol, Ceteareth-20, Glycine Soja Oil, Caprylic/Capric Triglycerides, Lactic Acid, Citric Acid, Mannitol, Papain, Bromelain, Glycolic Acid, Melissa Officinalis Extract, Althaea Officinalis Root Extract, Achillea Millefolium Extract, Ribesnigrum Bud Extract, Alcohol,Tocopheryl Acetate, Xanthan Gum, Phenoxyethanol, Ethylhexylglycerin, Sodium Benzoate, Potassium Sorbate, Sodium Hydroxide, Parfum, Butylphenyl Methylpropional, Hexyl Cinnamal
Colloidal gold
Reduces wrinkle formation, smooths wrinkles, hydrates skin and eliminates discolorations.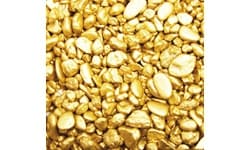 Corundum crystals
Gently exfoliate rough epidermis layer and smooth skin.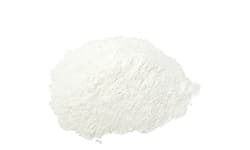 Xeradinª
a clary sage extract, provides a strong, immediate 24-hour hydrating effect, already after a single use, strengthens and protects skin.