Sea Essence
Therapy

Out of concern for the needs of our skin exposed to stress and pollution, and devoid of energy, we have developed the recipes of the Sea Essence Detox Therapy. Its creation was inspired by the immense wealth of active ingredients which can be obtained from sea depths, oceans, and coastal areas, that is: Wakame algae extract, calcareous red algae, fucus or sea fennel. Thanks to these ingredients, the therapy also has deep skin cleansing and refreshing properties. Additionally, it alleviates the effects of adverse environmental factors, such as free radicals, UV radiation and pollution.
Step 1 – Bath Salt / Bath Bomb - add salt or bath bomb to your bath
Step 2 – Body Salt Peeling - apply the scrub to the skin and massage the body thoroughly
Step 3 – Creamy Whip - apply a small amount of the whip on a damp sponge or directly to skin, perform a gentle massage in circular motions to get a fluffy foam
Step 4 – Body Cream - apply butter to dry skin and gently massage until absorbed
Step 5 - Body Mists - spray the body and keep the unique fragrance of the therapy for longer
Calcareous red algae
contains a lot of mineral ingredients, amino acids, vitamins and antioxidants. They are especially rich in calcium: they contain more than – until now considered the greatest source of calcium – oyster shells. Algae particles in cosmetics effectively but also gently cleanse the skin of impurities and dead epidermis. After using them, skin becomes smooth and shiny; a micro-massage with algae particles improves microcirculation and skin oxygenation. It enables a quick and effective penetration deep into the epidermis of active ingredients from cosmetics used later.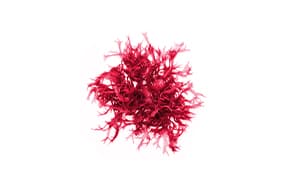 Wakame extract
contain more nutrients than any other continental plants known so far. Because of that, they have been used in pharmaceutical and food industries, and, for years, as a priceless cosmetic raw material. They contain proteins (up to 30%), large amounts of calcium, alanine, aspartic acid, sugar – fucoidin, vitamins (B, C, E, carotene), iodine, magnesium, iron, manganese, copper and zinc. They provide the skin with many valuable nutrients. They maintain the proper level of hydration, stimulate fibroblasts to produce collagen, soothe irritation, have anti-ageing effects. Rich in antioxidants, rutin, vitamins A and C, and nutrients that strengthen hair and skin. It softens and hydrates have an astringent effect and soothe irritation.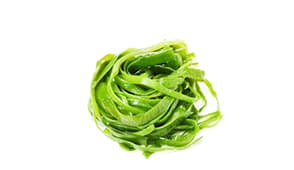 Fucus extract
contains high amounts of sugars (more than 60%): laminarin and fucoidin. It's also rich in trace elements and mineral salts, iodine, sodium and potassium chlorides. It also contains carotenoids, vitamin C and B vitamins, proteins and amino acids. Nowadays, it is used as a dietary supplement, an effective cure for many ailments and a valuable cosmetic raw material. When used in cosmetic products, it shows cleansing, micro circulation-stimulating, hydrating, anti-inflammatory and anti-ageing properties.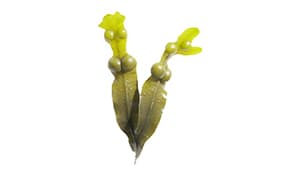 Sea fennel
the extract is obtained from the whole plant; it is rich in vitamins C, A and E, mineral salts, and an essential oil. Due to their strengthening and cleansing effects, sea fennel leaves are also used in the traditional medicine. As a cosmetic ingredient, it stimulates cell renewal, protects skin from elasticity loss, reduces free radicals and prevents the ageing processes.