The Soothing
Therapy

Rytuały oA regenerative therapy based on active ingredients from goat milk and Chinese lychee plum extract. Goat milk regenerates and rejuvenates skin. Lychee, the source of vitamin C, rejuvenates and strengthens skin. Rice and aloe extracts have soothing properties. Therapy recommended for every skin type, especially for sensitive skin prone to irritation and in need of regeneration. It is also perfect as a soothing after sunbathing care.
Step 1 – body sugar peeling – peeling should be used 1-2 times a week. Simply apply it on your body and perform a few minute massage, then rinse it with warm water. Plant oil present in the peeling: soybean and almond, strengthen dry skin. The combination of goat milk and lychee regenerates skin; exfoliating sugar crystals reduce their size during massage and hence prevent skin irritation. The peeling makes skin smooth and fresh.
Step 2 – body serum - 1-2 times a week, after peeling, massage serum into your body. It absorbs quickly and leaves skin tight and strengthened. The B-group vitamins from goat milk refresh skin, while pearl extract has anti-inflammatory, rejuvenating and hydrating properties. The serum intensively hydrates, slightly cools and regulates skin temperature. It is also perfect as a dressing after intensive exposition to UV radiation.
Serum can be also applied on face and will enhance the action of care creams.
Serum can also be massaged into face skin before the application of algae mask. It will enhance the hydrating and strengthening action.
Step 3 – body butter – use butter as the third step of the therapy: apply it on serum 1-2 times a week and for intensive everyday care. Use butter regularly 1-2 times a day, best in the morning and evening. Pearl and aloe extracts soothe irritation, intensively hydrate dry skin, as well as accelerate healing and have protecting properties.
Body serum can also be used interchangeably with butter (for example, use serum in the morning and butter in the evening).
Goat milk
provides an optimal dose of natural vitamin C that stimulates skin regeneration, seals capillaries and restores healthy color.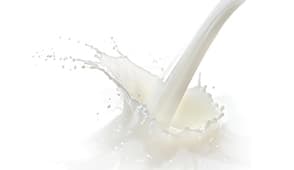 Chinese lychee plum
a natural source of vitamin C (contains more than citrus fruit), mineral salts and carbohydrates. It has revitalizing and anti-oxidative effects. Thanks to the content of anti-oxidants: polyphenols and vitamin C, it reduces free radicals.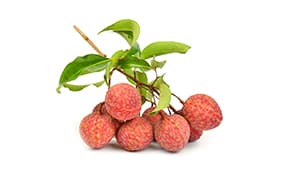 Pearl extract
rich in amino acids, mineral salts and microelements. It nourishes and hydrates dry skin, slowing down ageing processes. It protects skin against damages, acts as a natural UV filter and gently lights skin.
Aloe
a natural source of mineral salts, vitamins A, C, E and B-group. It shows anti-inflammatory and regenerating properties, accelerates healing of outer epidermis layers, perfectly hydrates. It supports resistance to external factors, protects skin against UV rays.