Anti-Age
Therapy

A revitalizing body and hair therapy has been based on natural and delicate extracts in order to strongly regenerate and slow down the signs of skin ageing. Argan oil, Colhibin complex, grapeseed oil and pearl extract are the basic extracts of the therapy; they soothe irritation, strengthen skim immune system and reduce skin damages.
Hair shampoo and mask have been composed to revitalize damaged hair, protect the color of dyed hair and hydrate scalp.
Creamy Whips & Shower Gels
Therapy step by step / body
Step 1 – shower gel - wash your body with shower gel in order to cleanse it. Based on natural washing substances, it foams gently and mildly cleanses skin without upsetting its natural pH. The patented COLHIBIN® complex, based on rice proteins, stimulates regenerative processes.
Step 2 – body butter - after leaving the bath, dry your body with a towel and apply body butter on your skin. The preparation formula has been composed on the basis of Shea and cocoa butters and grapeseed oil which rebuild skin hydro lipid barrier and prevent water loss.
Therapy step by step / body
Step 1 – hair shampoo - apply shampoo on wet hair and gently massage it. Then, rinse it thoroughly in order to cleanse and smooth hair. Panthenol present in the shampoo does not irritate scalp and strengthens hair roots.
Step 2 - hair conditioner – apply conditioner on wet hair. Leave it on for 2-3 minutes and rinse thoroughly. Natural silk and micronized pearl even hair structure, protect it against damages and provide with shine. The mask does not burden hair. After the use of the conditioner, hair becomes light, soft and manageable.
It can be used in two variants:
- As a conditioner – apply on wet hair, leave it on for 2-3 minutes and rinse thoroughly;
- As a mask – apply on wet hair, leave it on for 10-15 minutes (can be secured with a compress), then rinse.
COLHIBIN®
a complex based on hydrolyzed rice proteins. It inhibits degradation of collagen fibers, strengthens skin structure and reduces skin irregularities and wrinkles. It inhibits ageing processes connected with photo-ageing and the so-called civilizational stress. It has hydrating and smoothing properties.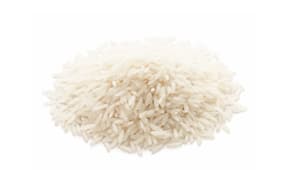 Grapeseed oil
has strong regenerating, nourishing and smoothing properties. Rich in antioxidants, it reduces free radicals and prevents skin ageing processes.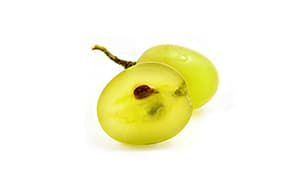 Pearl extract
rich in amino acids, mineral salts and proteins. It improves hydration, protects and inhibits ageing processes, smooths and brightens skin.
Pantenol
while penetrating through epidermis, it transforms into pro-vitamin B5. It has an influence on regeneration processes of micro-injuries. It enhances skin hydration level.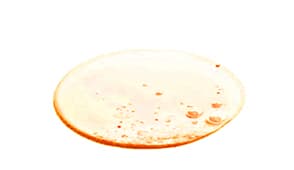 The Anti-Age Therapy has been composed for sensitive and delicate skin, as well as often dyed hair.