Terapia
Naturals
Sensitive

The Sensitive therapy has been created for very sensitive skin prone to allergy and irritation, as well as delicate and normal hair. The therapy soothes, strengthens and hydrates. Thanks to the appropriately selected natural ingredients, such as IRICALMIN complex, Centella Asiatica extract, silk, Shea butter, the Sensitive therapy soothes and prevents irritation, strengthens, accelerates regeneration processes, smooths and hydrates skin.
Hair shampoo and mask have been composed to protect and smooth delicate and normal hair. In the case of the shampoo, we have not used any aggressive washing detergents. We have replaced them with natural and gentle washing extracts. IRICALMIN complex, Echinacea and Centella Asiatica extracts and mix of ceramides soothe and prevent micro injuries, strengthen hair structure and activate the processes of skin and hair regeneration, improve hair elasticity, provide it with shine and facilitate combing.
Creamy Whips & Shower Gels
POZNAJ OPINIE NASZYCH KLIENTÓW
Therapy step by step / body
Step 1 – shower gel – wash your body with shower gel in order to cleanse it. Based on natural washing substances, it foams gently and mildly cleanses skin without upsetting its natural pH. Active ingredients of the gel actively smooth skin, which – after bath – stays hydrated, soft and beautifully scented with magnolia.
Step 2 – body butter – after leaving the bath, dry your body with a towel and apply body butter on your skin. Wakame algae extract will nourish your skin, hydrate it and prevent ageing processes. Natural silk leaves a smooth and velvety finish on skin.
Therapy step by step / hair
Step 1 – hair shampoo – apply shampoo on wet hair and gently massage it. Then, rinse it thoroughly in order to cleanse and smooth hair. Mix of ceramides and silk protect hair against damages, improve its elasticity, provide it with shine and facilitate combing.
Step 2 – hair conditioner – apply conditioner on wet hair. Leave it on for 2-3 minutes and rinse thoroughly. Natural extracts intensively hydrate skin and improve hair elasticity, prevent drying and split ends formation. Natural silk evens skin structure, protects it against damages, gives shine and facilitates combing.
The mask does not burden hair. After its use, hair is light, soft and manageable.
It can be used in two variants:
As a conditioner – apply on wet hair, leave it on for 2-3 minutes and rinse thoroughly;

As a mask – apply on wet hair, leave it on for 10-15 minutes (can be secured with a compress), then rinse.
.
Wakame algae
algae contain more nourishing ingredients than any other terrestrial plants known so far. Wakame belong to the group of brown algae, originally come from Japan. They contain proteins, vitamins (B, C, E, carotene), carbohydrates, iodine, magnesium, iron, copper and zinc. They provide skin with valuable nourishing ingredients (high content of proteins). They maintain proper hydration level, soothe irritation, have an anti-ageing effect.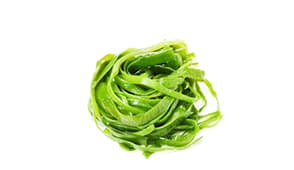 Centella Asiatica
an exceptionally valuable vitamin source (A, C, E, K), micro elements, flavonoids, phytosterols and amino acids (serine and alanine). It stimulates fibroblasts to produce collagen, elastin and hyaluronic acid. It strengthens skin support system, improves scar structure, has regenerative and firming properties.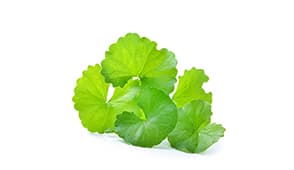 Silk
improves skin hydration by creating an occlusive layer on its surface. Water-soluble silk proteins used in skin and hair care provide smoothing and protect against dryness.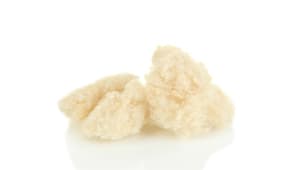 IRICALMIN complex
a plant bio-complex with soothing and protecting properties. It smooths irritated skin, hydrates it and regenerates its natural protective layer. It inhibits inflammations and rise of temperature of irritated skin. It soothes allergic reactions and irritations caused by UV rays, swimming pool water, environmental pollutions or shaving. It perfectly hydrates skin.