Bath Foam for sensitive skin
Bath Foam for sensitive skin
Sensitive / Naturals Therapy
Availability date:
Description
A sensitive bath foam with a flower, subtle scent. The aromatic bath filled with foam provides skin with gentle cleansing and rejuvenating care. Hyaluronic acid and silk moisturize your skin and protect it from external factors. Natural plant-based extracts: Wheat Germ and Centella Asiatica stimulates collagen production and improve skin support, highly regenerates and adds elasticity. Bath with our foam relaxes, reduces stress and fatigue.
---
HOW IT WORKS?
cleanses and soothes irritation
hydrates and regenerates skin
gently illuminates
relaxes and boosts mood
creates a thick, fluffy foam
---
HOW TO USE?
Pour ca. 50 ml of the nectar under the stream of running water.
---
INCI
Aqua, Cocamidopropyl Betaine, Sodium Coco-Sulfate, Glycerin, Decyl Glucoside, Parfum, Hydrolyzed Silk, Panthenol, Tocopheryl Acetate, Citric Acid, Phenoxyethanol, Sodium Benzoate, Potassium Sorbate, Ethylhexylglycerin
Wakame extract
Algae contain more nutrients than any other continental plants known so far. They maintain the proper level of hydration, stimulate fibroblasts to produce collagen, soothe irritation, have anti-ageing effects.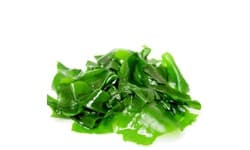 Centella Asiatica extract
Stimulates collagen production, strengthens the support system of skin, has strong regenerating and firming properties.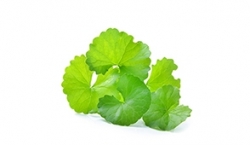 Silk
Improves hydration, smooths and protects against dryness.