Slimming Body Serum
Slimming Coffee Therapy / Slimming Therapy
Availability date:
Description
A warming body serum for slimming and anti-cellulite care of every skin type. It contains high concentration of carefully selected active ingredients. They stimulate the process of fat cell burning, improve micro circulation and support cleansing skin of toxins. Its light, gel consistency and beautiful coffee scent enhance the comfort of application. The serum intensifies the effects of the whole slimming therapy.
---
HOW IT WORKS?
immediately hydrates and smooths
has anti-cellulite effects
warms and accelerates micro circulation
firms skin
---
HOW TO USE?
After applying a peeling, massage a small amount of the serum into your body or its selected parts.
---
INCI
Aqua, Glycerin, Polysorbate 20, Paullinia Cupana Extract, Coffea Arabica Bean Extract, Caffeine, Panthenol, Allantoin, Algae Extract, Methyl Nicotinate, Acrylates/C10-30 Alkyl Acrylate Crosspolymer, Xanthan Gum, Phenoxyethanol, Ethylhexylglycerin, Sodium Benzoate, Potassium Sorbate, Sodium Hydroxide, Parfum, Benzyl Salicylate, Caramel
Caffeine
Stimulates micro circulation, cleanses and oxygenates skin, has anti-oxidative properties.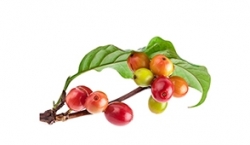 Algae extract
Improves hydration and elasticity of epidermis, soothes irritation, smooths, nourishes, evens skin color.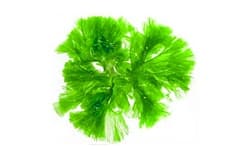 Allantoin
Stimulates growth of new cells, accelerates the process of regeneration, has beneficial influence on healing of skin damage. It has softening properties, regulates the process of epidermis cornification.