Eternal Glow
Therapy

ETERNAL GLOW ILLUMINATING THERAPY STEP BY STEP
WE GIVE YOU THE SECRETS OF NATURAL GLOW
Not so long ago, it was believed that the mainproblems in cosmetology and facial care were theemerging wrinkles and the unpleasant-soundingbut frequently used term "skin ageing". For most,the reduction of wrinkles was a priority and thisaction was also suggested by manufacturers withthe greatest frequency. However, our awareness aswell as perception of the world and of ourselveshave been changing. How we live has an impacton our health, well-being and appearance. We have been making more informed choices, trying to livemore slowly, pause for a while in the daily rush,allow ourselves small indulgences, accept minute imperfections and perceive them as assets.
The formulas of Eternal Glow cosmetics are very light, delicate, fragrant and incredibly pleasant to use. With regular use, they enhance the natural beauty of healthy, well groomed skin regardless of age.
Eternal Glow cosmetics contain extract of PORCELAIN FLOWER, which is the leading
active ingredient in the Glow line. This extract improves hydration, brightens, ensures
natural illumination, evens out skin tone and creates the appearance of radiant porcelain
skin.
Eternal Glow is a premium illuminating line recommended for facial care of all skin types, but especially dull and tired skin
ETERNAL GLOW ILLUMINATING THERAPY STEP BY STEP
Step 1: Remover emulsion – apply a small amount of the emulsion to wet skin of the face and the neck, massage gently until a creamy foam forms, then wash off with lukewarm water.
Step 2: Face tonic – wipe clean skin with a cotton pad dampened with the tonic
Step 3: Face elixir – apply 5 drops of the elixir over dry skin of the face and of the neck and leave until dry
Step 4a: Face cream – massage a small amount of the cream into clean skin.
Step 4b: Face mask – evenly distribute a small amount of the mask over clean skin, leave for about 20 minutes and gently wash off with warm water and wipe your skin with the tonic
PORCELAIN FLOWER EXTRACT
Used in cosmetics, the extract improves hydration, brightens, ensures natural illumination, evens out skin tone and creates the appearance of radiant porcelain skin. Due to its high flavonoid content, it also has strong anti-oxidative properties.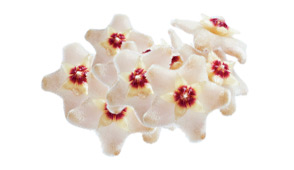 HELIANTHUS ANNUUS SEED OIL
Cold-pressed oil from seeds of sweet almond tree. The sweet variety was originally found only in Central Asia, but currently it is cultivated in Spain, France, Greece, Italy and California. The oil is rich in beneficial nutrients, unsaturated fatty acids, minerals, vitamins (A, E, D, B1, B2, B6).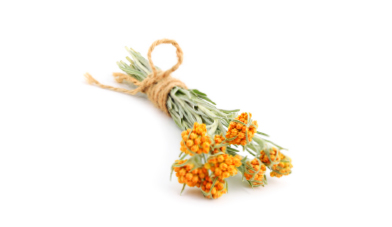 ALOE BARBADENSIS EXTRACT
The use of aloe dates back to ancient times. It was associated with many mystical and medicinal properties. It was a symbol of life, an elixir of longevity, and was supposed to bring health and good fortune. Cleopatra and Nefertiti used it to enhance their beauty, and it was also used to treat wartime wounds. Aloe pulp contains 200 biologically active ingredients: polysaccharides, amino acids, enzymes, vitamins, mineral compounds, fatty acids and many others.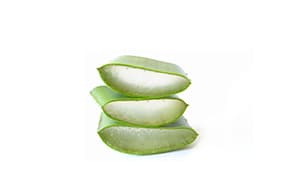 VITAMIN E
Heralded as the "vitamin of youth", one of the most effective antioxidants, it slows down the skin ageing processes. It increases its resistance (also to UV radiation) and strengthens the lipid layer, which makes it more resistant to adverse external conditions.