Energizing Spray Conditioner
Energizing Spray Conditioner
Feel Up / Energizing
Availability date:
Description
A light hair conditioner in the form of a one-phase lotion, recommended for the care of normal and oily hair. Rich in plant extracts and smoothing ingredients, it increases the level of moisture, refreshes and smooths, restores the natural shine to hair and leaves a refreshing, energising fragrance.
---
HOW IT WORKS?
leaves a subtle energizing scent on the hair
smoothes and restores natural shine
protects against external factors
facilitates detangling and styling
---
HOW TO USE?
Spray onto hair from a distance of 20-25 cm. Do not rinse.
---
INCI
Aqua, Glycerin, Polysorbate 20, Panthenol, Parfum, Camellia Sinensis Leaf Extract, Caulerpa Lentillifera Extract, Hydrolyzed Oats, Cetrimonium Chloride, Arginine, Lactic Acid, Potassium Sorbate, Sodium Benzoate, Phenoxyethanol, Ethylhexylglycerin
Matcha tea extract
Matcha contains very large amounts of antioxidants (over 100 times more than traditional green tea), amino acids (L-theanine, aspartic and glutamic acids), vitamins (β carotene, C and E), minerals (calcium, zinc, potassium) and caffeine. Matcha tea extract protects against external factors, oxidative stress and aging, improves hydration, stimulates microcirculation and firms the skin, soothes irritations. It acts as an energizing and strengthening "skin smoothie".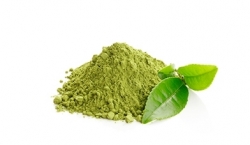 Green caviar extract
Plant caviar contains large amounts of valuable ingredients: carbohydrates (xylose, glucose), vitamins (C and E) and macronutrients (iodine, phosphorus, calcium, potassium). The extract used in cosmetics increases hydration, energizes the skin and hair, soothes irritations, regenerates and slows down the aging process.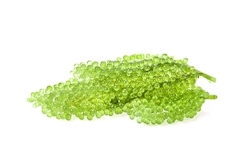 Lactic acid
Hydrates skin and helps it maintain a slightly acidic pH which favors development of favorable bacterial flora.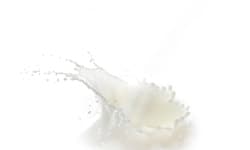 Arginine
Hydrates, regenerates and soothes skin