Illuminating Face Mask
/ Illuminating Therapy
Availability date:
Description
A lightweight cream mask which makes skin smoother, gives it a healthy, radiant appearance and improves skin tone. The formula has been enriched with porcelain clay, which soothes, gently cleans and absorbs impuritieswithout damaging the protective barrier of the skin. The mask should be used regularly, 1-2 times a week, or as a €śbanquet mask€ť before a big night out. For the best results, use the whole therapy consisting of the emulsion, tonic, elixir, mask and face cream..
---
HOW IT WORKS?
calmed, soothed skin
gentle cleansing of the skin
hydration of the skin
smoother skin
more even skin tone
improved firmness of the skin
---
HOW TO USE?
Evenly distribute a small amount of the mask over clean skin. Leave for about 20 minutes. The mask becomes transparent once it has been absorbed. After that, gently wash off with warm water and wipe your skin with the tonic.
---
INCI
Aqua, Propanediol, Kaolin, Gossypium Herbaceum Seed Oil, Caprylic/Capric Triglyceride, Cetearyl Alcohol, Glicerin, Glyceryl Stearate Se, Glyceryl Stearate Citrate, Aloe Barbadensis Leaf Juice, Parfum, Hoya Lacunosa Flower Extract, Sodium Hyaluronate, Synthetic Fluorphlogopite, Titanium Dioxide, Tin Oxide, Etylhexylglicerin, Phenoxyethanol
Porcelain Flower Extract
Improves hydration, brightens, ensures natural illumination, evens out skin tone and creates the appearance of radiant porcelain skin. Due to its high flavonoid content, it also has strong anti-oxidative properties.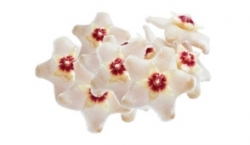 Cottonseed oil
Has beneficial effects on skin and hair, nourishes, accelerates regeneration, softens, soothes and hydrates.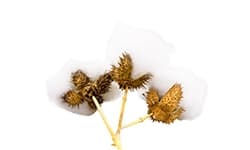 Aloe extract
Hydrates skin, strengthens its immune system, improves elasticity, shows strong anti-inflammatory and healing properties.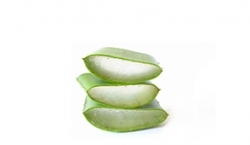 Hyaluronic acid
Provides an optimal level of hydration, elasticity and firmness. It accelerates the process of epidermis regeneration, smooths and softens, reduces flaking. It leaves a delicate protective film which prevents evaporation of water from epidermis.