Smoothing Body Sugar Peeling
Smoothing Body Sugar Peeling
Eternal Gold / Smoothing Therapy
Availability date:
Description
A body sugar peeling recommended for the care of dry and mature skin. Sugar crystals gently massage and exfoliate rough epidermis, while natural oils leave skin slightly oiled and hydrated. After the use of peeling, skin regains glow and radiant look, is soft, smooth, scented and gently illuminated. Using the complete smoothing therapy: peeling, bath nectar or salt and body balm or Shea butter balm, gives the best results.
---
HOW IT WORKS?
firms and strengthens skin
removes impurities and dead epidermis
stimulates micro circulation and supports removal of toxins from the body
prepares skin for the next care stage, providing deeper penetration of active ingredients
---
HOW TO USE?
Apply to skin and massage with damp hands, then rinse under the shower or with warm compresses.
---
INCI
Sucrose, Glicyne Soya (Soybean) Oil, Ethylhexyl Cocoate, Cetearyl Alcohol, Cera Alba, Parfum, Butyrospermum Parkii (Shea Butter), Tocopheryl acetate, Tocopherol (mixed), Beta-Sitosterol, Squalene, Synthetic Fluorphlogopite, Titanium Dioxide, Iron Oxide, Limonene, Linalool, Benzyl Salicylate
Sugar crystals
Gently massage skin and remove dead epidermis.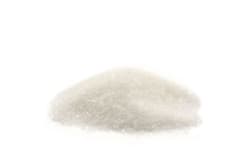 Soybean oil
Supports the functioning of the lipid barrier of skin, hydrates it and enhances its elasticity, prevents skin dryness.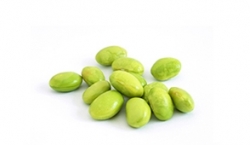 Shea butter
Nourishes, regenerates, soothes irritation, prevents skin flaking and evaporation of water from epidermis.