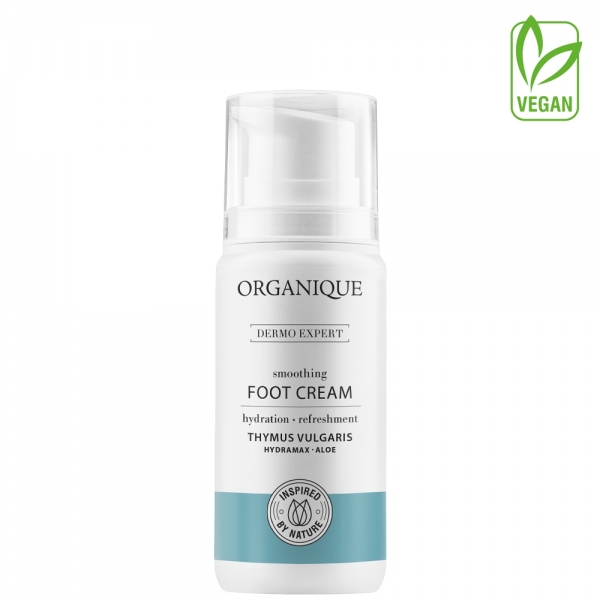 Foot Cream Dermo Expert
Dermo Expert / Dermo Expert
Product is available
Availability date:
Description
The hydrating foot cream is perfect for daily use. It provides the skin with proper care, especially for the sensitive, overdried and overly keratinized skin. The cream hydrates and prevents the foot from the water loss. It refreshes, softens and regenerates the skin as well as it soothes the irritation and gives relief to foot skin.
The polysaccharide and phospholipids Hydramax hydrates the skin, and the thyme extract refreshes the skin and regulates perspiration. The corn oil nourish regenerates and softens, preventing the foot from cracks. Allantoin and aloe soothe the irritation, vitamin E inhibits the ageing processes, and menthol reduces foot fatigue.
The foot cream is easily absorbable and doesn't leave a greasy film. Moreover, the toilet powder provides the skin with matt, silky finish. Use Dermo Expert Therapy daily.
To obtain the best effect use with the cream, mask and gel from the same therapy.
THIS PRODUCT IS WELL-LOVED BY OTHERS BECAUSE:
- it hydrates, softens and adds the skin elasticity
- it prevents the skin from water loss and soothes it
- it refreshes and regulates foot perspiration
- it prevents the foot cracks
- it provides foot with relief and reduces tiredness