Przeciwzmarszczkowy Krem na noc
Eternal Gold / Anti-Wrinkle
Product is available
Availability date:
Description
Regenerujący krem na noc z ekskluzywnej terapii przeciwzmarszczkowej Eternal Gold, polecany dla skóry dojrzałej, przesuszonej i wrażliwej. Krem zapewnia skórze komfort w trakcie stosowania, wszechstronną pielęgnację i regenerację oraz ochronę w trakcie snu. Krem napina i wygładza skórę oraz delikatnie natłuszcza i rozświetla.
Zawiera formułę bogatą w naturalne składniki i ekstrakty roślinne, np. ekstrakt z uprawianej w monitorowanych warunkach szałwii muszkatołowej (Xeradin), który zapewnia skórze komfort i nawodnienie na właściwym poziomie przez 24 godziny, olej z hiszpańskiej lawendy (Stoechiol) - blokuje skurcze mięśni mimicznych, przyczyniając się do znacznego spłycenia bruzd i zmarszczek (błyskawiczny efekt botox-like), a koktajl z wyciągów owocowych nawilża, zmiękcza, spowalnia proces starzenia.
Dzięki połączeniu składników aktywnych z koloidalnym złotem krem w naturalny sposób zatrzymuje procesy starzenia, redukuje przebarwienia i niedoskonałości struktury skóry.
Najlepsze efekty zapewnia stosowanie całej terapii: mleczka, peelingu, toniku i kremów: pod oczy, na dzień i na noc.
---
DZIAŁANIE
- wygładza i napina skórę
- ujędrnia skórę, zapewniając widoczne zmniejszenie zmarszczek i efekt liftingu
- regeneruje i odżywia
- głęboko i długotrwale nawilża
---
SPOSÓB UŻYCIA
Nanieś szpatułką na oczyszczoną skórę twarzy, szyi i dekoltu, wmasuj do wchłonięcia. Z uwagi na delikatny sposób konserwacji produktu zaleca się nabieranie kosmetyku szpatułką.
Shea butter
Nourishes, regenerates, soothes irritation, prevents skin flaking and evaporation of water from epidermis.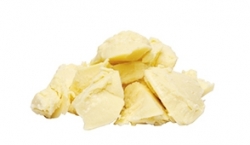 Xeradinª
a clary sage extract, provides a strong, immediate 24-hour hydrating effect, already after a single use, strengthens and protects skin.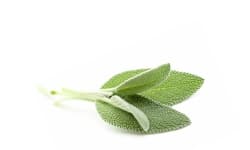 Colloidal gold
Reduces wrinkle formation, smooths wrinkles, hydrates skin and eliminates discolorations.