The Calming
Therapy
The new therapy based on aloe extract is designed for the care of a sensitive, dry skin prone to irritation. The problem of skin hypersensitivity concerns many people, independently of age and sex. It usually manifests itself through skin redness, burning, the feeling of skin tightness or excessive exfoliation. Independently of the cause, proper care is an extremely important element of dealing with the problem of skin hypersensitivity.
Cosmetics from the therapy combine active extracts and plant oils selected in order to provide a complex care to the sensitive skin. When used on regular basis, they will reduce the hypersensitivity of the skin, strengthen and improve its structure and hydration. Aloe extract, which has wonderful calming, soothing, healing and anti-inflammatory effects, is the leading ingredient of the Calming Therapy.
Aloe extract
Aloe extract – has 200 biologically active ingredients: polysaccharides, amino acids, enzymes, vitamins, mineral compounds, fatty acids and many more. It has hydrating and immuno-stimulating (strengthens skin immune system) properties, stimulates collagen production, improves elasticity. Aloe also shows strong anti-inflammatory and soothing effects. It is effective in treating all kinds of dermatoses.
VITAMIN E
An effective antioxidant, protects skin against oxidative stress and photo-aging. It soothes irritations and accelerates the regeneration processes.
Ormenis multicaulis oil
Contains an essential oil, flavonoids, tannins, coumarin, mineral salts and vitamin C. The oil shows strong anti-histamine effects (reduces inflammatory reactions), reduces erythema and redness, soothes itching and irritation.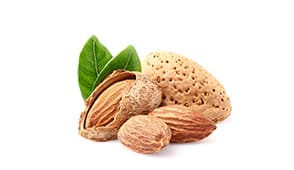 Complex of 7 herbs
A patented complex of selected extracts of seven herbs used in the traditional Chinese medicine. Separately, the plants show unique effect; when combined, they provide a highly synergistic soothing effect. The complex creates a "biological protective shield" against irritation caused by various factors (polluted environment, detergents, insect bites).
Use the complete Calming Therapy on regular basis step by step in order to achieve the best results.
Step 1 – Micellar lotion – perfect for the daily face cleansing, also recommended for makeup removal.

Step 2 – Face mask – recommended for the daily use before cream application or once/twice a week as an intensive treatment (after massaging the mask into the skin, apply algae mask with aloe).
Step 3 – Face cream – use it every day, in the morning and evening. It has a very light formula, which is why it is suitable for a makeup base. The fragrance composition is free of allergens.
Step 4 – Dermo Expert algae face mask – – use once or twice a week after face mask application. After application, the mask sets gradually, creating an "occlusive dressing" on the skin, which favours the deep penetration of its active ingredients, as well as of other applied cosmetic products.