Pure Nature
100% natural cosmetics
The Pure Nature cosmetics are 100% natural products. They can be used as independent cosmetics or combined with each other in order to create your own rituals. Natural cosmetics are characterized by mild formulas, effectiveness and, at the same time, universality of use. They can be used for face, body and hair care.
Natural oils
Macadamia oil is lightweight and absorbs quickly. Packed with Omega 7 acid, an essential skin component, it makes the skin beam with youthful and healthy radiance. Even the most sensitive skin instantly feels supple, regenerated and nourished. With its unique properties, Macadamia oil helps heal scars, burns and minor wounds. Absolutely safe, it can be used
by pregnant women (stretch marks) and children.
It's great for repairing skin after sunburn.
Argan oil – recommended as part of a daily skincare routine, for every type of skin. Great for skin and nails, it has a strong moisturizing, regenerating and strengthening effect. Rich oil enhances the skin's elasticity, thus preventing the occurrence of stretch
marks and wrinkles. Its anti-oxidant properties protect
the skin from negative external factors and have
a soothing as well as anti-inflammatory effect.
Coconut oil a host of vitamins, valuable fatty acids and minerals make coconut oil a unique ecological cocktail, ideal for not only for face and body, but hands, nails and hair care. It is best suited for sensitive and irritation-prone skin. Velvety texture and exotic notes of coconut make the daily skincare ritual truly enjoyable.

Natural soaps
Savon Noir is a natural soap of plant origin from Morocco, produced using natural methods and ingredients such as black olives and olive oil. Part
of a daily care regime, it leaves your skin feeling silky soft and smooth. High vitamin E content visibly reduces lines and wrinkles. Savon Noir produces a rich lather. Its moisturizing and exfoliating properties soften and nourish the skin, leaving it with a velvety feel. Recommended for every skin type, sensitive skin,
and for children.

Aleppo soap. Traditional soap from Syria, made from olive oil and laurel oil using natural methods. Free from fragrance and colouring additives, preservatives or animal ingredients. Intended for every skin type, including allergic and highly sensitive skin. Olive oil is great for moisturization and skin care, whereas laurel oil is widely known for its anti-acne and anti-septic properties.
It has a cleansing, tightening and bacteriogenic effect and helps heal eczema, psoriasis, irritation or allergic inflammation.
Avocado oil
A source of vitamins, potassium and calcium. It restores lipid layer, protects against water loss from epidermis, has a soothing and regenerating effect.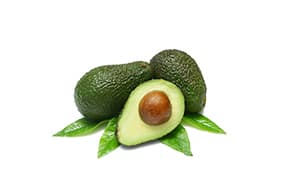 Shea butter
Nourishes, regenerates, soothes irritation, prevents skin flaking and evaporation of water from epidermis. It constitutes a natural protective barrier against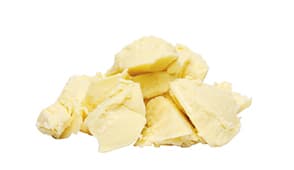 Coconut Oil
Perfectly hydrates, regenerates, soothes, prevents skin chapping, softens and inhibits ageing processes.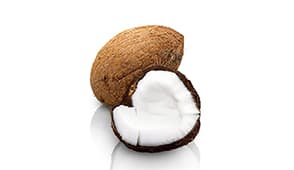 Kaolin
Porcelain clay – its name originates from the Chinese mountain Kao-ling, where it was first extracted. It cleanses skin of impurities and sebum excess. It soothes, smooths and brightens skin.