Delicious Touch
The Revitalizing Therapy is recommended for every skin type; It is recommended especially
for those who wish not only to take care of their skin, but also to pamper their senses. All cosmetics have very light and delicate formulas. They have been filled with juicy fruit extracts and natural oils. These ingredients complement the whole, creating vitamin, energizing care cocktails. The Revitalizing Therapy includes five unique cosmetics. Using the complete therapy on regular basis brings the best possible results.
Creamy Whips & Shower Gels
Body sugar peeling
Filled with oils, peeling with sugar crystals and raspberry seeds cleanses and massages skin stimulating its micro circulation. It gently exfoliates rough epidermis and protects the hydrolipid layer of skin. After the treatment, it leaves a delicate, scented film, skin regains its glow, becomes smooth, nourished and beautifully scented. Recommended use: once or twice a week.
Shower gel
The velvety shower gel gently, yet effectively, cleanses skin without upsetting its protective barrier. It forms a fluffy, scented foam, providing skin with softness and a subtle, feminine scent. The gentle, velvety cleansing formula makes it easy to apply. The slightly acidic pH is skin-friendly. Recommended for daily use
Body butter
A fluffy body butter based on Shea butter, full of valuable fruit extracts and nourishing coconut and sesame oils. Its fluffy, smooth texture absorbs quickly and doesn't leave an oily film. It nourishes, revitalizes and relaxes, leaves skin velvety and scented. Recommended use: once or twice a day.
Fragrance body lotion
A very light, scented body lotion with high scent concentration. It absorbs quickly, leaves skin hydrated with the glamour effect". Its light, emulsion texture absorbs immediately and leaves no film on skin. Recommended for quick care during an active day.
Hand cream
The delicate hand cream provides multidirectional care and protection, leaves skin soft and scented. Its formula is rich in plant extracts and oils. It strengthens, regenerates and protects skin against irritation. The light texture doesn't leave the feeling of stickiness and provides quick absorption. Recommended use: every time after you wash your hands.
Coconut Oil
Perfectly hydrates, regenerates, soothes, prevents skin chapping, softens and inhibits ageing processes.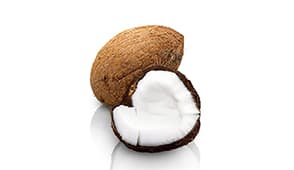 Glycerin
Long-lastingly hydrates, protects against water loss, improves elasticity of skin, smooths.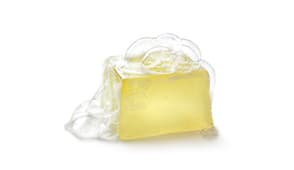 Sweet almond oil
Protects skin against water loss, soothes irritation, softens and improves skin elasticity.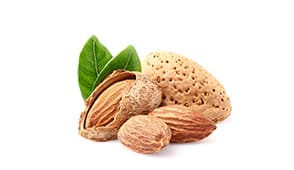 Shea butter
Nourishes, regenerates, soothes irritation, prevents skin flaking and evaporation of water from epidermis. It constitutes a natural protective barrier against