The Anti-Ageing
Therapy
The new therapy based on goji berries is designed for the care of a tired skin with the signs of ageing and in need of stimulation and renewal. Goji berries, the exotic though inconspicuous fruits with priceless health and dermo-stimulating qualities, have been the inspiration for the creation of our new therapy. The beneficial properties of the "longevity fruits" have been used for thousands of years; they have been especially recognized in the traditional medicine of the East. It's a treasury of knowledge and experience we are using today. Goji berries contain a wide range of micro and macro nutrients in a very biologically active and assimilable form. There have been many tests which confirmed the anti-ageing, antioxidant and strengthening effects of the fruit.
In the Rejuvenating Therapy, we have used an extract from goji berries grown only on organic farms.
All cosmetic formulas have been enriched with carefully selected natural active ingredients, matched to the cosmetic type and functions, so as to create a synergistic and complex anti-ageing therapy.
Suggested use
Use the complete Anti-Ageing Therapy on regular basis in order to achieve the best results.
Day face cream – light formula with the protective SPF oil, recommended for the daily care, also under make-up.
Night face cream – a nourishing, rich formula, recommended for an active, night care.
Eye cream – a velvety, energizing formula, recommended for day and night use.
Face peeling – an emulsified formula with precious amber particles, use once or twice a week (depending on the skin type).
Face mask – a light, creamy formula enriched with red clay, recommended use: once or twice a week (it's best to apply after peeling).
Goji berry extract
It contains a wealth of active ingredients: carbohydrates (30-40%) proteins, fats, amino acids, calcium, iron, potassium, zinc, selenium, vitamins: A, C, E, B₁, B₂, B₆, phytosterols and EFAs, as well as high amounts of ϐ-carotene in a very biologically active form. Due to its unique composition, goji berry extract used in cosmetics shows strong dermo-stimulating and anti-ageing properties. It stimulates collagen synthesis, provides energy and vitality, activates regeneration processes in the skin, eliminates free radicals.
Malpighia glabra extract
Is obtained from bright red fruit with high amounts of easily assimilable vitamin C (depending on the species, 100g of fruit contains 1400-2500 mg of ascorbic acid), carbohydrates, calcium and phosphorus. Additionally, Malpighia Glabra also contains substances which facilitate the absorption and metabolism of vitamin C that stimulates collagen synthesis, has skin firming, brightening, renewing, anti-ageing and regenerating properties. Sugars from the malpighia glabra improve the hydration of epidermis.
Ginseng extract
The root of ginseng contains saponins (ginsenosides) which stimulate the production of collagen fibres and firm the skin. Polysaccharides, trace elements, vitamins, enzymes and amino acids have immunostimulating properties, activate the immune system and cell regeneration. Ginseng extract delays skin ageing processes is a strong antioxidant and eliminate free radicals.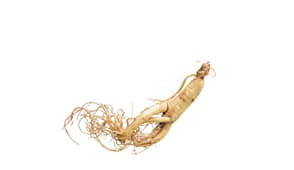 Complex of red macroalgae and Tara tree extracts
Contains a chain of natural biopolymers which create a delicate, non-occlusive, astringent film on the skin. It provides a visible smoothing and lifting effect, visibly reduces the appearance of wrinkles. It also prevents ageing processes, protects the skin against external factors and makes makeup last longer.