Glycerin Soap Feel Up
Feel Up / Energizing
Availability date:
Description
Handmade glycerine soap with a refreshing fragrance. Contains about 30% of the highest quality, moisturising vegetable glycerine and nourishing coconut oil. This soap cleanses perfectly and leaves an energising a revitalising fragrance on the skin.
---
HOW IT WORKS?
cleanses
hydrates
leaves a beautiful scent
---
INCI
Aqua, Glycerin, Sodium Cocoate, Sorbitol, Sodium Stearate, Cocamidopropyl Betaine, Sodium Chloride, Sodium Citrate, Parfum, Cocos Nucifera (Coconut) Oil, Illite, Montmorillonite, Kaolin, Ci 77891 (Titanium Dioxide), Polyglyceryl-4 Oleate, Parfum, Trisodium Sulfosuccinate, Citric Acid, Ci 19140, Ci 42080
Matcha tea extract
Matcha contains very large amounts of antioxidants (over 100 times more than traditional green tea), amino acids (L-theanine, aspartic and glutamic acids), vitamins (β carotene, C and E), minerals (calcium, zinc, potassium) and caffeine. Matcha tea extract protects against external factors, oxidative stress and aging, improves hydration, stimulates microcirculation and firms the skin, soothes irritations. It acts as an energizing and strengthening "skin smoothie".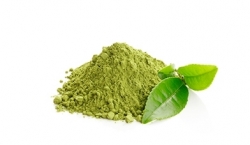 Green caviar extract
Plant caviar contains large amounts of valuable ingredients: carbohydrates (xylose, glucose), vitamins (C and E) and macronutrients (iodine, phosphorus, calcium, potassium). The extract used in cosmetics increases hydration, energizes the skin and hair, soothes irritations, regenerates and slows down the aging process.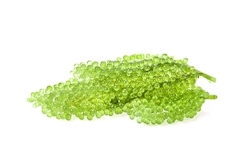 Glycerin
Long-lastingly hydrates, protects against water loss, improves elasticity of skin, smooths.